Boost your online reputation with these 4 off-page activities today! Plus, discover the kind of SEO you need to succeed in your area.

Hello,

As a real estate agent in the 21st Century, your online reputation is just as crucial to the success of your business, as the reputation you foster offline.

Today, the two are nearly indistinguishable and one will most certainly influence and impact the other.

The leads you connect with locally or through a referral will search for you on Google, visit your website, and find you on social media to learn more about your company and expertise.

A strong, positive reputation is built like this:

1) GET FOUND
2) ESTABLISH CREDIBILITY
3) BECOME TRUSTED

While much of what you do directly through your real estate website can and will boost your online reputation, there are 4 powerful things you can take action on off-site to build confidence in your business and yourself.

Let's get to it!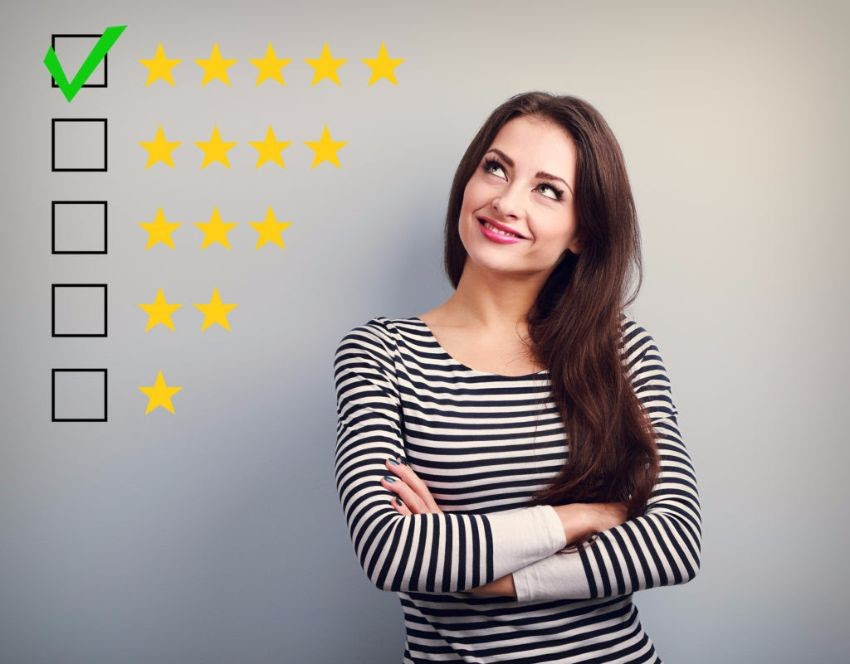 The OTHER SEO

There's no shortage of online resources available for you to take advantage of to fine-tune your on-page SEO.

The Ultimate Guide to On-Page SEO in 2021
On-Page SEO: Complete Beginner's Guide
21 Smart Google SEO Tips for 2021
On-Page SEO Techniques: 11 Tactics That Just Work in 2021
A Complete Guide to On-Page SEO [ 2021 Checklist ]
That said…

There's another kind of SEO that doesn't get discussed as much, but that can dramatically improve your online reputation and on-page SEO.

It's called OFF-PAGE SEO.

What does that mean???

Off-page SEO actions optimize your presence via content, relationship-building, and links to improve search results.

To put it simply, the success of your off-page SEO efforts will inform Google of what people think of you – and this directly impacts your online reputation.

Google and all search engines reserve the highest-ranking results for the most credible and well-trusted brands. It's time to make sure you're one of them.

Over time, you can expect better search rankings, increased traffic, and ultimately more lead conversions.

Of course, on-page SEO should continue to be a central focus for you. However, it's important that you understand how these two components work together to determine your overall SEO success.

Okay, so what's the difference???

The pages you rank for will be determined by your on-page SEO efforts, while how high you rank will mostly depend on your off-page SEO efforts.

Some of the components that make up on-page, or on-site SEO, are:

· Title tags· Headings· ALT text for images· Page load speed· Internal linking· Page content Check out this one-sheet from marketing maven Neil Patel about on-page SEO.

It may come as a surprise that the actions you take off of your website matter as much to Google as the ones you conduct directly, but it's the truth.

And your business cannot afford to neglect the power of off-page SEO
Know Your Audience

Making a good impression starts with knowing the people you're talking to.

You have as much to learn from them as they do to gain from you.

This knowledge will also greatly factor into the content you create and how you conduct yourself on social media.

To really understand your target demographic, you've got to do your research.

Think about who your ideal client is.
What does this person look like? Do they work full-time? Have kids? Are they single or married? Homeowners? Renters? How much money do they make? What does this person value? What are their goals?

Use this free worksheet from Digital Marketer to help you out and to get a clearer idea of who you're advertising to.

As part of your research, it also doesn't hurt to scope out the competition. Check out what your competitors are up to on social media.

What are they sharing? Who is responding? What need isn't being met, or how can you enhance the conversation?

You can then use Facebook ad targeting to dig deeper and speak directly to the people who need your help the most.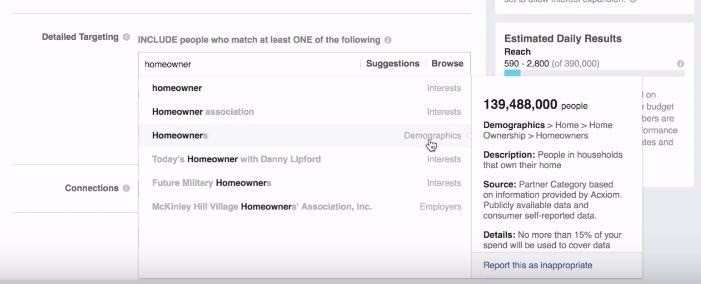 Engage on Social Media

Your online reputation is essentially built upon your social media presence.

Whether you have 100 or 100,00 followers on any given network, the way in which they engage with you will help establish you as a credible source.

An easy way to get started on this, aside from making sure your actual profile is up-to-date with your location and services..etc., is to engage other local players.

Try searching "best burgers in (your area)" on Yelp and see what comes up.
Choose the top 3 and then check out their social media profiles.
Try out each one for lunch or dinner over the next few weeks and write your own guide for newcomers.

You can then tag each place across social media and begin engaging them, and their local fans, on a more regular basis.

Just like you, companies and business owners in your farming areas are working everyday to build and maintain a positive online reputation.

You should focus on working with other professionals and local entities to deepen your relationship with the community and become a trusted, well-rounded resource.

You can use this Yelp approach to connect with any business or business pro.

Also keep an eye on the reviews that pop up during your search to continue to build your customer avatar and get a deeper sense of what they care about and value.


Content Creation

Finally, you've got to be a content creator.

Whether you work with a team or are a one-agent show, you are your brand.

The best way you can increase your brand awareness and authority is by publishing quality content regularly.

In addition to being responsive and proactive on social media, you've got to populate your page with awesome original thoughts.

This can come in the form of a written blog, youtube video, podcast…etc.
Choose your medium wisely. The most important thing here though is that you're creating great content often and consistently.

Just as you tag and network with expertise on social media, you can also do this in your blog posts. This will make your content most trustworthy and share-worthy.

Your content is the best way you can help leads get to know your brand and communicate value to your audience.

You may already be performing these off-page SEO actions without even realizing it!

If that's the case, keep going! And watch how your search results improve.

If not, get started today!

P.s. Did You Know?…

– We work VALLEY WIDE!
– We offer Sewer Scope, Termite Inspections, Mold & Radon Testing
– Servicing Residential, Commercial, & New Construction Inspections
– Convenient Online Booking 24/7 & Extended Office Hours to Serve You!